On HINA-MATSURI day (3rd March : Girls festival day), I had a Japanese guest from Dunedin. She is a nurse in Dunedin Hospital.  It was second time for her to visit us.
"Here is a place to escape from unwilling weather in Dunedin" she said.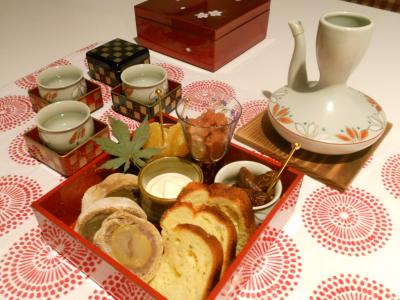 3月3日のひな祭りの日、またまた突然のゲスト、ダニーデンから佳奈さんがやってきました!
この方、いつも突然なんです! でも嬉しいお客様! ・・・というより、もうお友達感覚かな。
ダニーデン・ホスピタル(病院)の看護士さんです。 
あちらの天候が崩れると、ワナカに非難したくなるのだそう。

Unlike me, she is a powerful woman and enjoyed swimming at the lake, mountain biking,
and running with my dogs, like doing triathlon.   Very

kiwish!!



とってもキーウィーな感じのかたで、前回もそうでしたが、冷たい湖で泳ぎ、マウンテンバイク
でアップダウンを楽しみ、犬(うちの犬たち)と一緒に走り、まるでトライアスロンをしているかの
ような元気な女性。 性格は・・・とてもオモシロイ!!!

彼女、ご飯もモリモリたくさん食べてくれるので、私としては本当に作り甲斐があります。
この日は桃の節句らしく、ふくさ寿司を作りましたが、佳奈さんには、端午の節句の威勢の良い
料理の方がピッタリだったかも・・・。


 

Dinner for Girl's festival day: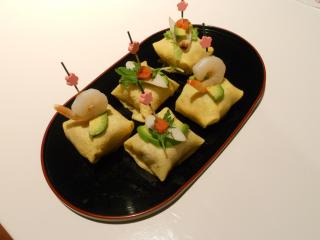 Assorted FUKUSA-zushi
  (Egg wrapped sushi)
  
  ふくさ寿司に、辛子めんたいこ
  &笹かまぼこのデコレーション
  
  ここではとても贅沢な食材!
  日本から貴重な食材をお持ち
  いただいた先週のお客様の
  フサコさまに大感謝です!



Medley of cheese, baked on field mushroom, chicken, and vegetables
フィールドマッシュルーム、チキン、野菜のチーズ3種焼き

I forgot to take the picture !
この一品、写真取り忘れました!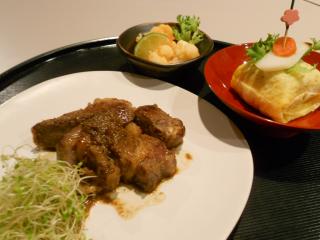 Beef ribeye steak,
  Yuzu pepper sauce

  ビーフ・リブアイの
  柚子こしょうソース
  (ヒサコ・ファームの
   最高級アンガス・ビーフ)




We enjoyed the

Girl's festival night

with lovery desserts of traditional and fusion Japanese sweets.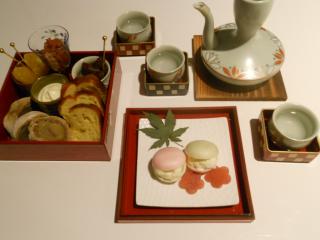 Blue cheese chiffon cake &
  Japanese marron glaces cake
  in dessert box, and
  HINA-MATSURI style
  Icecream Monaka

  デザートには、ブルーチーズの
  濃厚シフォンケーキ、大粒栗の和菓子、
  マロン・グラッセをお重に詰め合わせ、
  ひな祭りらしい色合いの最中アイスも。


 
楽しいおしゃべりは遅くまで続き、時計を見たら

1時!


大あわてで寝ました。

Lot's of talking until

1:00am !!!


See you next month at golden color of Lake Wanaka!

次回は黄葉のころにまたお会いできたらいいですね。
ワナカ湖をゴールドに染める黄葉、是非ご覧いただきたいです。